MilleMaster, New Cutting Edge Technology Software
by
Helping #SMEs grow their name, reputation and #sales through cost effective #advertising and #promotion.  Learn how to get your businesses online presence and how to have traffic flowing through your websites.

#Graphic art design, web/desktop #programming & #highdefinition still/motion #photography for over 10 years.
Mille Master enables you to target campaigns by mobile carrier, device, OS and track PPI/PPD.
Find out which campaign is making you the most, and find out which ones are costing you.
#Marketing #3keymedia

#Millemaster – #realtime reporting, enabling #advertisers to collect and distribute #data anywhere! There isn't anything like this out there, this new cutting edge software is only available to about a handful of people!

#Accounting? track your links, conversions, and sales all in one place! No longer will you need to log and keep track of all of your campaigns so that at the end of the week you sum up everything, just to find out you were losing money all week! Not with Millemaster, get real time information right away before you waste any more of your time and money, find out which ones are paying out nicely, and which ones are just costing you.
– #3keymedia #Salesforce #Affiliate #Marketing #Experts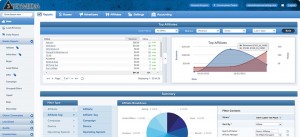 White Paper Secrets You can create cross channel promotion from web to app, app to app, app to web and more.
– #Millemaster
Free Trial software for the fastest growing segment in performance marketing with #3KEYMEDIA 's "#MilleMaster" Analytics System. DO NOT pass this up, this software will not only make your life easier and save you countless hours, it will make you tons of money!

Sign up for a Free Trial!
Free Trial