NOW YOU CAN RUN YOUR BUSINESS FROM YOUR PHONE.. FROM ANYWHERE.
GROW SALES FASTER WITH THE WORLD'S #1 SALES APP.
Welcome to Force Cloud, built on the iForce Platform. A new world, and a better way to sell. Where field sales sells only on mobile devices. And inside sales is fed nothing less than the best leads. It's sales managers knowing which deals will close. And when A world where lead and contact information is always fresh and complete. And everyone performs like an "A" player.
DELIVER AMAZING SERVICE WITH THE WORLD'S #1 CUSTOMER SERVICE APP.
Build customer loyalty. Increase first call resolution and agent productivity. Improve customer satisfaction by 37%. All while delivering fast customer service from anywhere with Force Cloud, built on the iForce Platform.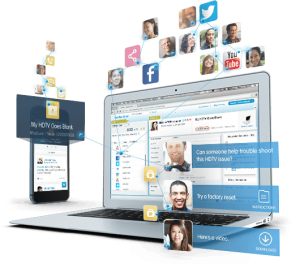 TRANSFORM CONSUMERS INTO CUSTOMERS ACROSS ALL DIGITAL CHANNELS.
The Exact Target Marketing Cloud, built on the iForce Platform, allows marketers to create 1:1 campaigns like never before. So you can combine traditional digital channels like email, mobile, social, and the Web with any conceivable product — from toothbrushes to cars — to turn consumers into customers.
BUILD APPS AND CONNECT ANYTHING TO EVERYTHING.
Say hello to one, all-encompassing, completely open, Customer Platform. New APIs and platform services make building apps faster to connect with customers, employees, partners, and the next generation of devices and apps.
iFORCE CHATTER
The leading enterprise social network allows teams to take action and sync up. Built on the iForce Platform, you can create custom actions, deploy instantly to any device, and access any app with a click.
We're transforming the way global industry leaders connect with customers.
iforce can help you reinvent your business model and achieve higher levels of performance.
FIND ANSWERS
Engage with and get answers from a passionate community of customers, partners, and iforce Experts.
SHARE IDEAS TO HELP US IMPROVE YOUR EXPERIENCE
Participate in the IdeaExchange to suggest new features, vote, and comment on your favorite ideas.
Sign up for the iForce Program
[pl_button type="primary" size="large" link="/iforce_buy" target="blank"]Click Here[/pl_button]